Empire Cabinet Design
Welcome to Empire Cabinet Design, located in Vancouver, WA! For over 25 years, we have been a leading source for cabinet design, building, sales and installation of high-end cabinets. We are locally-owned and -operated, and are happy to customize to our clients' desires.
Kitchen Cabinets in Vancouver, WA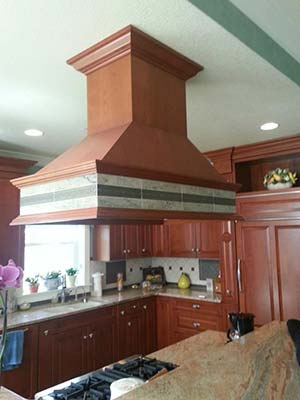 When you think of Cabinets for your Kitchen or any other room, think of Empire Cabinet Design in Vancouver, Washington. We are a locally owned business that has been helping people make their DREAMS COME TRUE. We provide only, Top Quality, Fully Custom Design and Cabinetry for that Kitchen, Bathroom, Family-room, Office, Library, Laundry Room or other specialty need.
We are known for the unique and special attention to Design, Layout and Creativity helping you come away with that "WOW" feeling. Things we pay attention to are: your height, age, lighting, windows, traffic patterns, garage access or any disabilities. Placement of appliances and those special features can be so important to the function of your kitchen. One goal is to add long term added value to your home.
Another is a Unique Approach and concept called, "Period Design". This is to create a look that goes with the style, age of the home and your decorating style, whether your home is 10 years old or 90 years old. That includes: Early Old Portland, Country, Classic Traditional, Upscale Portland, or Newer Contemporary. Also, that can incorporate your fun collections or hobbies in the kitchen. Cars, History, Hobby and even more. We want to help you have fun through the whole process of: DESIGN, CABINETS, INSTALLATION & COUNTERTOPS.
Empire Cabinet Designer, Stan Wesolowski, has received numerous locate and national awards for both Design and Sales. We have provided cabinets for over 750 plus homes and participated in 2 Portland Street of Dreams, 1 Vancouver Street of Dreams as well as 22 Home Shows. Our focus has always been to look out for "Your Best Interests First".
We are a locally owned small business in Vancouver, WA.
Our design services are personalized for both function and beauty.
Our fully custom cabinets are built to the highest of standards and quality.
We have been serving the Portland Metropolitan Area and beyond for 29 years.
Have received numerous awards for design, product and service including: "2012 Kitchen of the Year" – Portland Metropolitan Area.
Get a Quote on Cabinets
Looking to reinvent your cabinets? Please reach out to Empire Cabinet Design today to learn more about our extensive custom design options.
Areas Served
Proudly providing fully custom cabinets and design to the following areas:
Vancouver, WA
Portland, OR
Beaverton, OR
Ridgefield, WA
Brush Prairie, WA
Fairview, OR
Camas, WA
Hillsboro, OR
Gresham, OR
Happy Valley, OR
Battle Ground, WA
Lake Oswego, OR
Tigard, OR
Salem, OR
Eugene, OR
New Castle, WA
Seattle, WA
Longview, WA